UK ENVIROMENTAL REGULATIONS
Directive 2006/66/EC Waste Batteries and Accumulators
Directive 2002/96/EC Waste Electrical and Electronic Equipment
In order to achieve it's environmental aims, these European Directives which promotes a high level of collection and recycling of waste, waste batteries and improved environmental performance of all operators involved in the life cycle of products including the end-users in particular, who are encouraged to stop these products from being discarded in such a way as to pollute the environment.
With effect from July 2007 the UK's Waste Electrical and Electronic Equipment (WEEE) Regulations require that all retailers both actively assist in delivering a UK wide WEEE collection infrastructure and encourage the participation of consumers in recycling electronic equipment.
Not all council sites are suitable to collect all types of waste electrical goods but to find out your nearest participating site and for advice on all aspects of recycling at home, please visit www.recycle-more.co.uk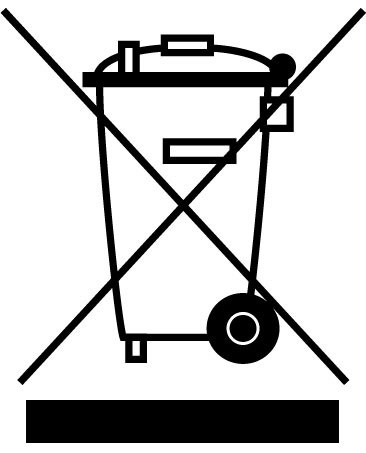 Electrical and Electronic Equipment(EEE) waste is increasing three times faster than average municipal waste and the EU estimates that WEEE currently accounts for 4% of total waste. Much of the UK's electronic waste ends up in landfill sites. Failure to segregate any type of recyclable material in the home will usually result in items being disposed of in a landfill site and eventually being buried in the ground or being incinerated. It has been estimated that landfill space in the UK will run out within the next 10 years and recycling electrical waste will have significant effects on the environment. When electrical waste is not recycled the waste can have negative impacts on soil, air and water quality that can lead to environmental damage. recycle-more.co.uk is the one-stop recycling information centre. You will find help and advice on all aspects of recycling at home. Also most supermarkets and shops that sell batteries will have collection bins for used batteries, and some town halls, libraries or schools may also offer collection points.